Get started with feteCheck
Help businesses get back to normal and allow patrons to feel safe again.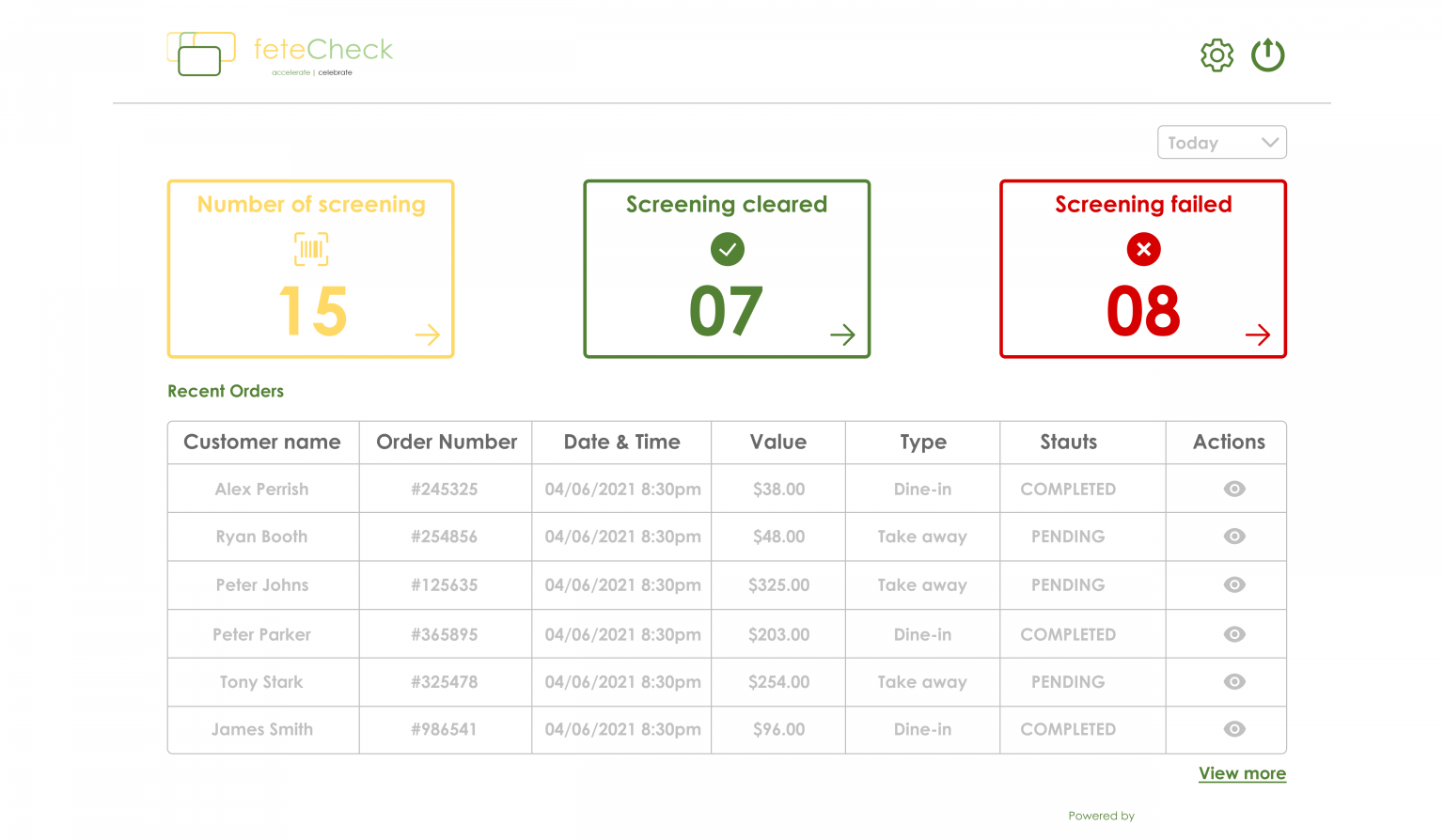 Check access eligibility, vaccine status, Everyone Anytime and Anywhere
QR Code for the Consumer Questions and Profile
Simple and Easy Way to enable your access and allow Patrons, Suppliers and Partners into your establishment.
Government Certified Questions
Government Certified QR code & vaccine passport
3 Point Check System for Validation
Visual Representation (Yes/No)
Rich Reporting
Pricing Plan
The information below will help you to choose the right personal plan for your business.
Business
30 days free trial
Centralized & Controlled communications
Create business/merchant QR Code for staff
Create profile of business
Upload or Certify your Testing information / results
Accept the Terms & Conditions for the testing and validation
Enterprise
Premium Service
$
29
Per Month Subscriptions
Integration into the Validation Chain (B2B) & (B4B) into two levels
Promote unlimited businesses
Custom branding service
Reporting and Analytics
Software Support [8am - 5pm] Toll Free, Email, Chat
Discovery, Training (4 Hours), Industry Setup Service
Frequently Asked Questions
Still you have more questions? then